WebRTC Host
Hosting for Live Streaming Projects: Seamless, Affordable, and Feature-Rich Solutions for Your Live Streaming Needs
Experience exceptional live video streaming with VideoWhisper's HTML5 WebRTC or HLS/MPEG-DASH technology. Effortlessly broadcast from your website, WebRTC, RTMP OBS, Larix mobile, or RTSP IP cameras using our comprehensive solutions that cover live streaming server services, web applications, and all-inclusive platform solutions.
Enjoy cost-effective plans that save you from the hassle of setting up and maintaining dedicated live streaming servers. With VideoWhisper, your live streaming project can be up and running in days or even minutes!
Our live streaming capabilities are powered by the commercial-grade Wowza Streaming Engine (by Wowza Media Systems) for large-scale stream distribution, and VideoWhisper WebRTC + STUN/TURN for low-latency P2P live streaming.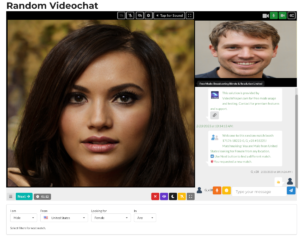 Choose from a variety of web applications, including:
100% web-based HTML5 live video streaming
Online video conferencing and meetings
Private 2-way video calls, free or paid
Live video collaboration and consultations
24/7 online IP RTSP camera streaming with HTML5 HLS
Random video chat and speed video dating
Maximize revenue with our monetization features, such as:
Pay-per-minute live video streaming
Creator subscriptions, fan monetization
Gifts/tips with donation goals
Live stream room paywall
Paid site membership
Upgrade your live streaming experience with VideoWhisper – the ultimate solution for all your live streaming projects.
Why Choose a Hybrid WebRTC Delivery Method with Wowza SE & P2P for Optimal Streaming Performance?
P2P streaming offers the best latency by directly connecting the broadcaster to the viewer's client. However, the broadcaster's encoding power and uploading bitrate limit the maximum number of viewers that can be served.
On the other hand, Wowza Streaming Engine (Wowza SE) enables the broadcaster to encode and send only one stream to the server, which then distributes the same stream to all viewers. Live streaming capacity depends solely on server resources and connectivity, which is often significantly better than home connectivity.
While regular P2P connections allow for few connections (viewers) per stream due to broadcaster limitations, server-based streaming enables up to hundreds to watch the same stream.
While even scaling WebRTC may have its limitations, technologies like RTMP to HLS improve scaling and reliability but introduce latency, sometimes up to 10 seconds or more.
That's usually no issue for 1 way streaming as can be seen on major platforms, but a great problem in 2 way private calls where users interact. So different interactions require different approaches, and P2P should also be implemented.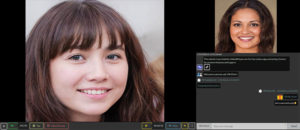 The good thing about streaming trough a server is that you can use multiple. Multi-server setups provide an even higher level of scaling.
Relay streaming services expand solution capabilities beyond home connection capabilities and mobile network reliability. They also enable platform-specific functionalities such as adaptive server transcoding for different broadcaster/player technologies, stream snapshots, and on-server broadcast archiving. Running production-grade platforms requires professional streaming servers.
Broadcasters need server-grade connections to live stream to multiple users. Using a regular home ADSL connection or mobile network often leads to issues. While P2P demos and small load trials work fine for a few users, WebRTC limits become apparent in production mode with many users watching the same HD stream.
Startups hope for their streaming applications to attract thousands of viewers. A performer streaming full HD video at 6-8 Mbps directly to 100 viewers worldwide would require a 600-800 Mbps upload connection, which is unrealistic for a retail home connection. A streaming server in a well-connected data center solves this issue.
VideoWhisper's approach, combining Wowza SE distribution for 1-to-many live streams and P2P WebRTC for private calls, delivers the best of both worlds.
Live Streaming Technologies

HTML5 WebRTC scaled with Wowza SE and/or P2P using STUN/TURN for optimal latency, RTMP/RTSP to HTML5 HLS / MPEG-DASH .

Live Streaming Applications

Supports 1 Way Live Broadcasting, 2 Way Video Chat/Call, Video Conference, Video Presentation/Collaboration, Video Recording, Live Video Archiving, Restreaming from IP Camera RTSP and other Sources

Scaling

Use a relay streaming server to broadcast to multiple viewers at same time, more than a home internet connection would permit. Use one ore more plans, upgrade as necessary to scale your project. While regular P2P connections permit few connections per stream, with this technology a streaming server enables hundreds or thousands.

Reliability

Reliable streaming between various devices and connections (including mobile networks) using a reliable streaming relay server.

Free Installation and Configuration

All plans include free installation and configuration of VideoWhisper software (license not included). Installation of all features on complete plans requires pointing domain/subdomain to compatible hosting account.

Adaptive Streaming

Supports adaptive streaming solutions, with support for using multiple streaming technologies and transcoding on request, as necessary between formats.
Turnkey Live Video Site – Software Solutions
Some sample turnkey site solutions that can be hosted on these plans: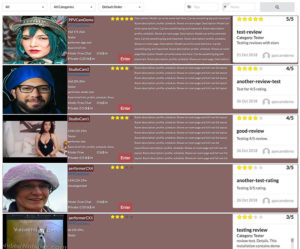 PaidVideochat turnkey solution can be used to build live cam services, pay per minute (PPM) video calls, paid questions/videos/pictures and tips/gifts or donation based video chat sites. It's mobile friendly, responsive, highly customizable, easy to setup and use.
Solution can host remote videochat services from various types of providers (performers) including adult models, live support representatives, consultants, teachers, personal trainers, tutors, therapists, mediums, tarot readers, spiritual healers, psychic readers, astrologists, herbalists, lawyers, financial / tax / legal advisors, technicians or other professionalsthat can provide remote assistance, interventions, shows and services.
Turnkey PaidVideochat site solution includes support for:
 HTML5 WebRTC videochat web app with responsive mobile support, conference / collaboration mode, random videochat with next button, broadcasting with RTMP encoders like OBS/SnapCamera/GoCoder (HTML5 HLS playback)
 public group lobby for each room with live stream or conference mode, 2 way in private video calls (shows) on request
custom registration roles (room owners: performers/providers/experts/moderators/broadcasters, participants: clients/viewers/students, studios/managers/shops)
 live webcams list, performer/client dashboard
pay per minute private calls and group videochat shows, multiple billing gateways with MyCred and WooCommerce micropayments, paid questions/messages/videos, custom tips/gift
 performer videos and pictures with video teaser, VOD, membership roles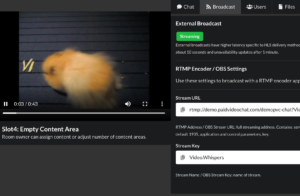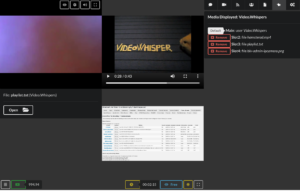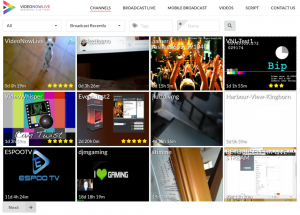 Broadcast Live Video is a solution for streaming live from your own site. The software includes web based applications and scripts that allow broadcasting and managing unlimited live video channels.
Compared to using other platforms, with this solution you run your own service. When running your own platform you can control access (by membership, access lists, pay per channel), content, features, ads as you wish.