WebRTC Host
Streaming Relay Turnkey Hosting
Easily scale WebRTC streaming by introducing a reliable streaming relay server. Streaming service supports multiple technologies including HTML5 WebRTC/HLS/MPEG-DASH & RTMP, RTSP.
Live Streaming Technologies

HTML5: WebRTC / HLS / MPEG-DASH, RTMP, RTSP

Live Streaming Applications

Supports 1 Way Live Broadcasting, 2 Way Video Chat/Call, Video Conference, Video Consultation/Presentation/Collaboration, Video Recording, Live Video Archiving, Restreaming from IP Camera RTSP and other Sources

Scaling

Use a relay streaming server to broadcast to multiple viewers at same time, more than a home internet connection would permit. Use one ore more plans, upgrade as necessary to scale your project.

Reliability

Reliable streaming between various devices and connections (including mobile networks) using a reliable streaming relay server.

Free Installation and Configuration

All plans include free installation and configuration of VideoWhisper software (license not included). Installation of all features on complete plans requires pointing domain/subdomain to compatible hosting account.

Adaptive Streaming

Supports adaptive streaming solutions, with support for using multiple streaming technologies and transcoding on request, as necessary between formats.
What is the purpose of a WebRTC relay streaming service? Why not use WebRTC P2P?
A relay streaming service scales solution capabilities beyond user home connection capabilities and reliability of mobile networks.
Additionally the relay streaming server enables specific platform functionality like adaptive server transcoding for different broadcaster / player technologies, extracting stream snapshots and listing these on site, ability to archive broadcasts on server. Running production grade platforms requires professional streaming servers.
As standard WebRTC implementations utilize peering networks, there still has to be a nearby node to help distribute the stream to other local hosts. Peering across a global network can be incredibly difficult and unreliable, especially across different types of networks and connections (as for mobile devices).
Broadcasters would need server grade connections to live stream to multiple users and using a regular home ADSL connection (that has has higher download and bigger upload) or mobile network causes real issues.
While testing with 2 or few users works fine in P2P demos and small load trials or experiments, WebRTC limits often show in production mode: becomes unusable when many users are watching same HD stream and broadcaster connection is regular or mobile networks are used.
All startups hope their streaming applications will become a huge success, with thousands of viewers watching. A performer streaming a full hd video at 6-8 Mbps directly to 100 viewers in various world locations would require up to 600-800Mbps upload connection which is unlikely to achieve for a retail home connection. A streaming server in a well connected datacenter will do the job.
Turnkey Live Video Site – Software Solutions
Some sample turnkey site solutions that can be hosted on these plans: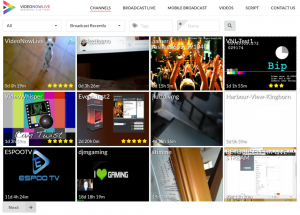 Broadcast Live Video is a solution for streaming live from your own site. The software includes web based applications and scripts that allow broadcasting and managing unlimited live video channels.
Compared to using other platforms, with this solution you run your own service. When running your own platform you can control access (by membership, access lists, pay per channel), content, features, ads as you wish.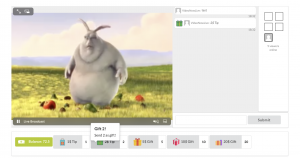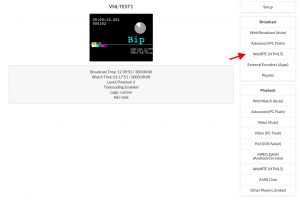 PaidVideochat turnkey solution can be used to build live cam services, pay per minute (PPM) and tips or donation based video chat sites. It's mobile friendly, responsive, highly customizable, easy to setup and use.
Solution can host remote videochat services from various types of providers (performers) including adult models, live support representatives, consultants, teachers, personal trainers, tutors, therapists, mediums, tarot readers, spiritual healers, psychic readers, astrologists, herbalists, lawyers, financial / tax / legal advisors, technicians or other professionalsthat can provide remote assistance, interventions, shows and services.
Includes 1 way group streaming, 2 way private video-chat shows on request, interfaces with support for multiple technologies including HTML5 WebRTC/HLS/MPEG, RTMP.